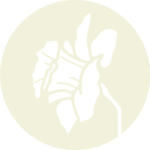 Cariad Group is a story first Welsh/English collaborative established to focus on the creation and commercialisation of original auteur content across film, television and theatre.
Cariad has a diverse slate with a mission to pair acclaimed international talent with English-speaking content.
We craft everything with care to elevate our storytelling through virtual (2D) and real-world (3D).
Currently in production on an original climate change thriller 'SCRATCH', Director Henrik Hellström ('BURROWING', 'THE QUIET ROAR') ; Producer Sara Woodhatch ('BEFORE MIDNIGHT').